Nello Olivo's Annual GET-UGLY Party!
Come ugly or stay home! On Saturday, December 22, wear your ugliest Christmas garb to win prizes and get great bargains on your favorite wines. Scroll down for the bargains!
December 22, 2018
11am - 5pm
Camino tasting room
Wine Tasting
Bring friends and holiday guests
Hot Soup & Bread
now available every weekend during winter
Gourmet Chocolate-dipped Grapes
free samples with the real Shari Fitzpatrick
Last Minute Pop Up Gift Boutique
6 artisan vendors with gift items and foods

---
Park Once, Visit 4 Wineries!
Our Ugly Sweater Party joins with the annual "Santa Crawl" sponsored by the Carson Road Wineries group. Three wineries are next door to us in Camino: Bumgarner, Crystal Basin, Red Poets/Skyhawk Lane.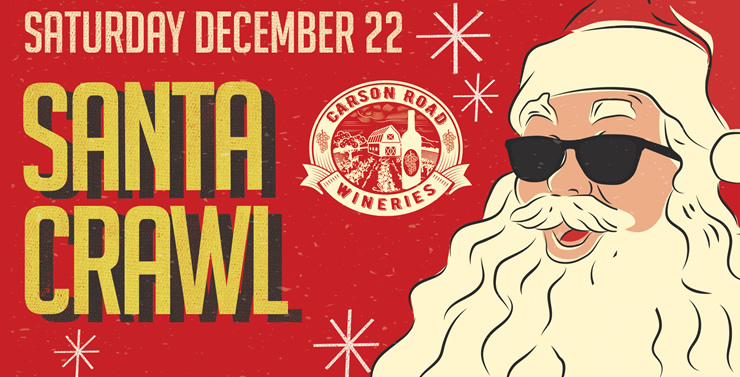 ---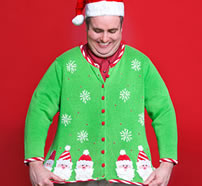 Wear Your Ugly Duds on 12/22/18
and Get 10% off These Special Case Prices
Holiday Case Special $199
2 each
2016 Primitivo, 2015 Barbera
2015 Sangiovese, 2014 Merlot
2016 Bianconello, Malbec
Grapefather's Celebration Case $229
6 each
2015 Dieci, Grapefather Red III
Holiday 6 Pack
$99
1 each
2015 Sangiovese, Grapefather Red III
2 each
2017 Rosé, 2016 Bianconello
---
Attention Club Members!
Ugly club members get 10% added to their club discount for any retail purchase (not including the above) for a total discount of 25% on bottles and 35% on cases.
---
Get voted UGLIEST SWEATER and win Private Wine Tasting tickets for 2!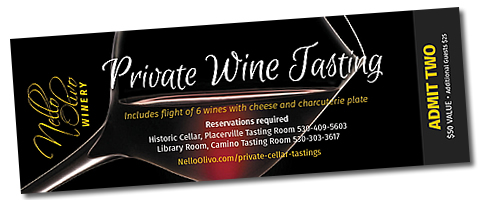 See you there!