Been a member of other wine clubs? Not like The Grapefather's wine club—aka The Wine Mob!
Sure you'll receive quarterly wines at the lowest prices we offer. You'll get club discounts on every-day purchases, invites to member-only events, access to special release wines and other special perks.
But you'll also be part of an enthusiastic mob of new friends who enjoy Nello's wines and like sharing fun times together.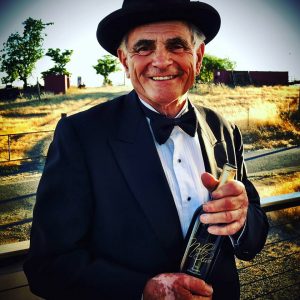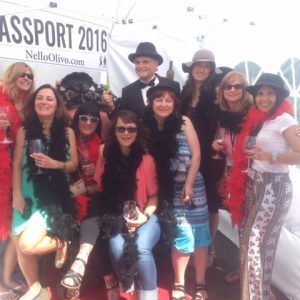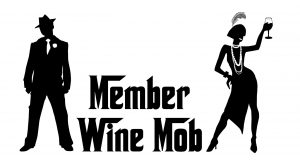 Become a Member of the Wine Mob!
To become a member, call us at 530-409-5603 or visit our tasting room. Joining is easy and fast.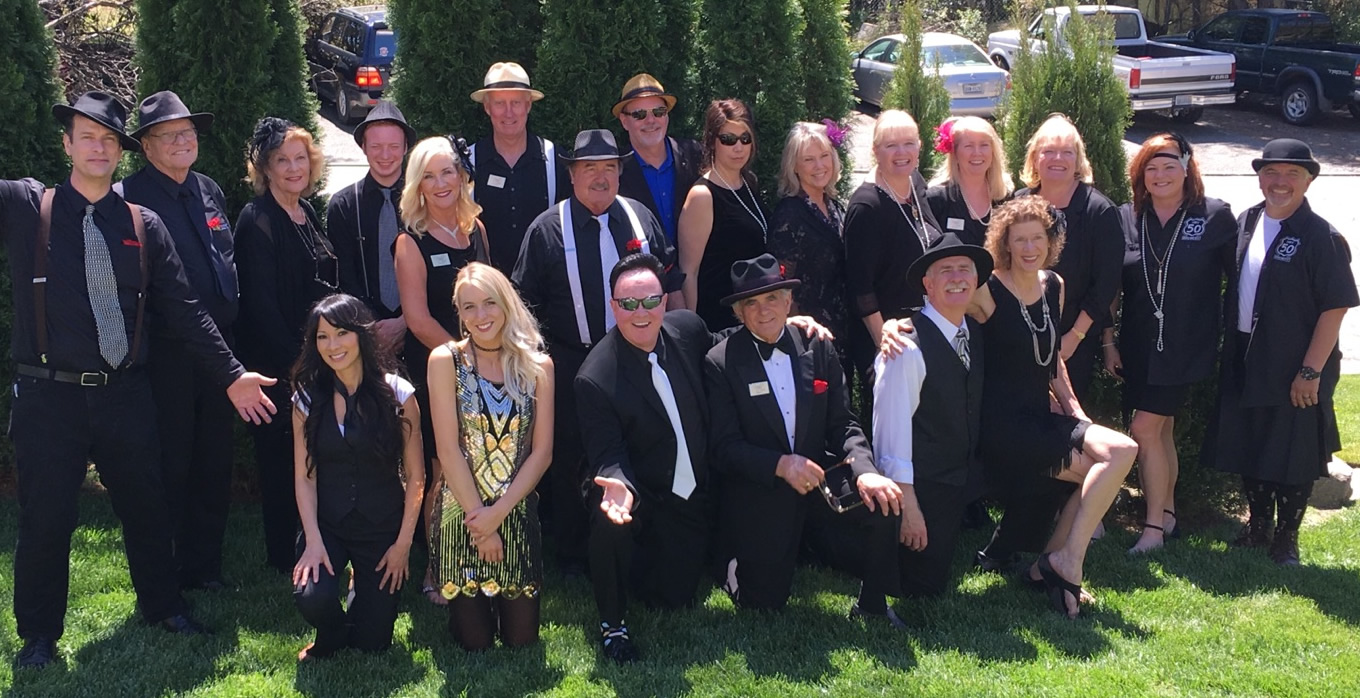 A few members of the Wine Mob with The Grapefather at Passport 2018.
~ Two levels of membership ~
Join as FRIEND for 2 bottles of Nello Olivo wines per quarter.
Join as FAMILY for 4 bottles per quarter.
~ Two ways to get your wines ~
We will SHIP quarterly wines to you at low shipping prices.
Or you can PICK UP your wines at our tasting room.
What's the cost?
FRIENDS (2 bottles) $45/quarter.
FAMILY (4 bottles) $80 per quarter.
When do you charge my credit card?
Quarterly credit card charges happen around the 1st of March, June, September, and December. You'll receive confirmation by email each time. Then we'll have your wines ready for pick up or ship them (if you join as a ship-to member).
Do I wait for the next quarter to join?
You can join and receive your first club wines at any time of the year. If it's mid-quarter or after, you can choose to receive the next quarter's wines or to skip and wait for the following quarter.
Is your system secure?
Yes. Your name, contact details and credit card info is held safely and securely following updated guidelines. We do not share your information with any other party for any reason. See our Privacy Policy
What if my information changes?
You are responsible to provide change of credit card, email, phone number or address when needed. Please give us plenty of notice to make the change.
How do I cancel membership?
You may cancel your club membership by email at least 30 days before you want the cancellation to take affect. Written requests, rather than verbal, give us a "paper trail" and avoid miscommunication. Our 30-day policy ensures enough time to determine any outstanding charges and to stop any wine shipments scheduled.