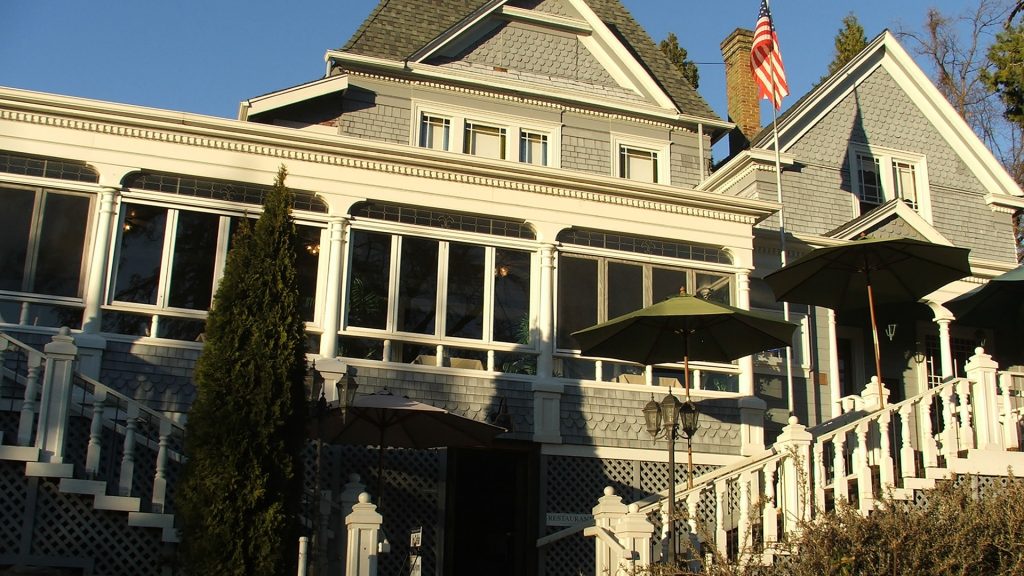 Visit, Taste, Explore
Come to our Placerville tasting room and taste the wines you've been hearing so much about!
We're right at the corner of Hwy 50 and Hwy 49—perfect for starting your wine tour of the area—or for ending it, since we're open 'til 7pm Friday thru Sunday.
We have winery maps!
Hours
---
Monday-Wednesday: closed
Thursday-Sunday: 11 - 5
Nello Olivo Tasting Room
---
643 Bee Street
Placerville CA 95667
530-409-5603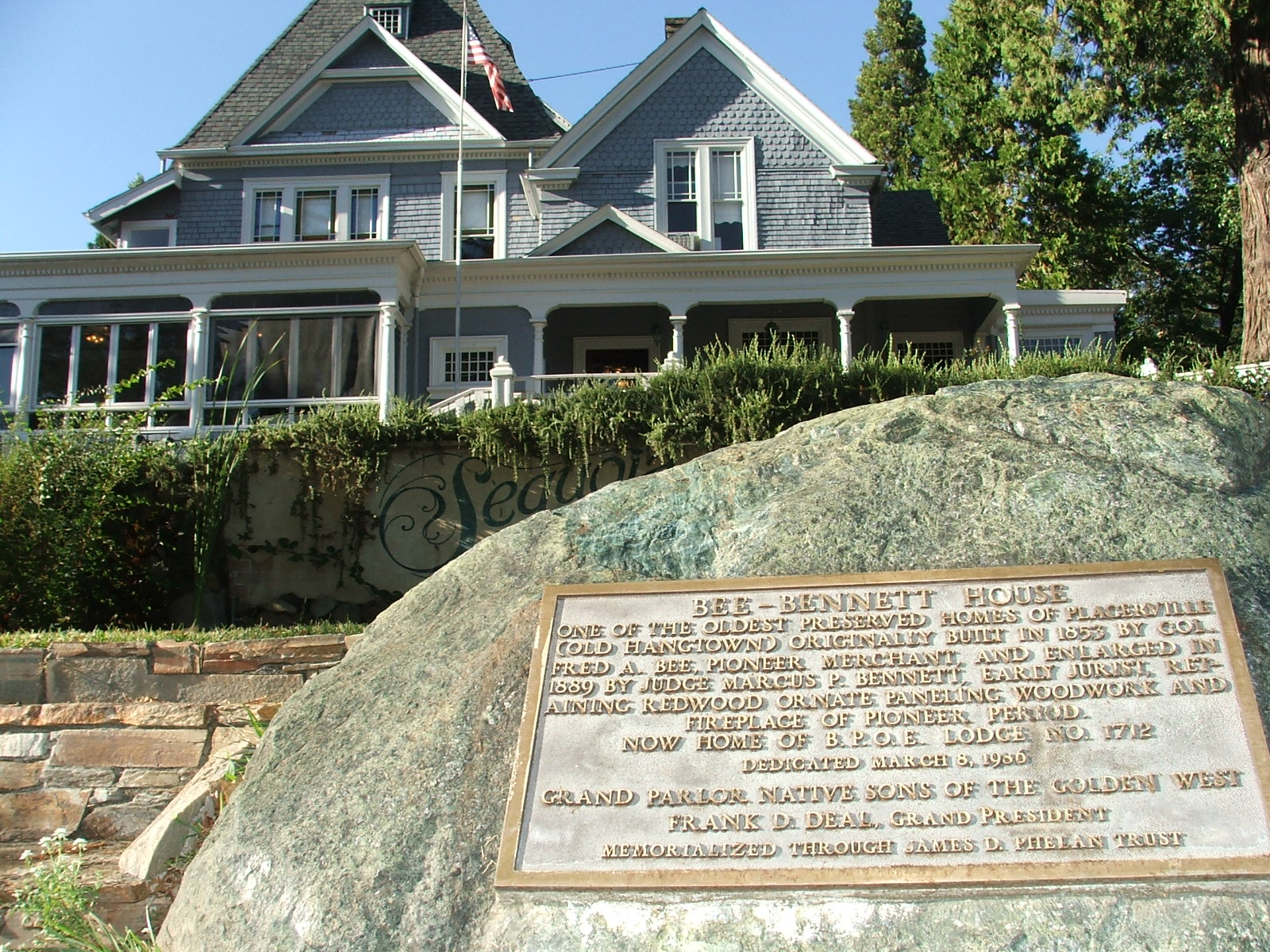 Wine Tasting in a 19th Century Wine Cellar
Our Placerville tasting room is in the wine cellar of the historic Sequoia Mansion, dating back to 1853. It was built by one of California's earliest entrepreneurs, Colonel Frederick Bee, and later expanded by Judge Marcus Bennett.
Located 1½ blocks north of Highway 50 and near Placerville's historic Main Street, the tasting room makes an enchanting stop if you're exploring the area's history. Sutter's Mill gold discovery site is only 8 miles away.
It's also a convenient stop if you're driving to or from the region's famous Apple Hill area or Lake Tahoe.
FOR YOUR INFO
Tasting Fee?
$5.00 per person which applies to the purchase of at least one bottle per person.
Advance Tasting Reservations?
For parties of 6 or more, please call ahead. 530-409-5603
Dogs?
If well-behaved, on a leash, and—for Fido's safety—as long as we're not crowded.
Outside Food or Alcohol?
Hmm....no.
Wine & Cheese Pairings?
Thanks for asking. People LOVE our private cellar tastings.  Reservations required. (Sorry, Fido's not invited!)